Nearly lost to history, Elvis 2-track masters saved by chance
Now presented as a double LP cut at 45 RPM and pressed on 180-gram vinyl at Quality Record Pressings!
Mastered at Sterling Sound
Deluxe gatefold jacket
The discovery of these 2-track masters comprising Stereo '57 – The Essential Elvis Volume 2, is nothing short of a miracle, and this 180-gram pressing cut at 45 RPM from Quality Record Pressings sounds so astonishing, your jaw will hit the floor!
From the moment Elvis began working with a new song, sound engineer Thorne Norgar had the 15 ips mono tape machine rolling simultaneously with a 2-track protection copy. The machines weren't switched to pause until Elvis was satisfied with the take.
A couple of years before the advent of the stereo LP in mid-1958, major record companies were experimenting with stereophonic recordings, often refered to then as binaural. Studios were using the new Ampex 2-track tape recorders for other purposes, such as for recording session back-ups. But few Elvis fans know how close history came to permanently losing these precious audio glimpses of a young Elvis engrossed in the creative process.
Founded in 1933, Radio Recorders of Los Angeles was the preeminent recording studio of its day, and its director of recording, long-time engineer Thorne Nogar, engineered all of the Elvis sessions from 1955 to 1961. Some of popular music's greatest hits: "Jailhouse Rock," "All Shook Up," "Loving You," and "Teddy Bear," are just a few of the blockbusters that Nogar oversaw Elvis record at the studios, located at 7000 Santa Monica Blvd.
Elvis would be right in the center of everything, at every recording session, Nogar would later recall. "Like with the Jordanaires when he sang, we would set it up with a unidirectional mike, so he would be standing right in front of them, facing them, and they would have their own directional microphone and they would be singing to one another."
The 2-tracks from which this record was pressed could not have sounded better, and there was no one more careful, more experienced and technically skilled to record these historic sessions than Nogar, says Acoustic Sounds' founder and CEO Chad Kassem.
Yet one day years later when Thorne was "cleaning out" his tapes closet, remarkably, he set these 2-track backup tapes aside, intending to dispose of them. Noted producer Bones Howe had worked for Nogar as a tape operator at Radio Recorders, and thanks to him the tapes were saved from a final resting place in the trash can. Bones took the tapes home with him. He'd put them safely away in a bank vault.
These 2-tracks have "erase" clearly written on the master log sheets. They're from January 1957 sessions at which Presley produced material for two EPs and the film "Loving You" soundtrack. They're the only known ones surviving from the pre-stereo era.
RCA's Essential Elvis series was a vehicle for the release of Presley's alternate takes. On this double LP set, listeners hear Presley at work, refining band arrangements and working through the nuances of his vocal performance. The LP reveals the Jordanaires voices' sparkling with a natural lifelike sound that's both sonically rich and detailed.
The Jordanaires, a vocal quartet originally formed as a gospel group in 1948, gained fame largely for being Elvis' background singers, both in live appearances and recordings, from 1956 to 1972. If discovering these rare, almost lost recorded treasures weren't enough, the sound reproduction puts this release over the top! When the Jordanaires sing "Peace in the Valley," you'll swear you're hearing a melody sent from heaven. An audiophile's prayer come true!
There are a number of first and second takes, during which Presley and his backing musicians make tentative passes at the material. As the record progresses, arrangements take shape and Presley, growing more confident that a keeper take is imminent, sings with more enthusiasm. Throughout, Presley is heard directing the proceedings and demonstrating a lot of "aw shucks" charm in the process, goofing with band members and laughing through his and others', flubs.
Like other reissues pressed by QRP, this magnificent 180-gram LP is notable for its absolutely silent background. The vocal harmonies are tingle-inducing, life-sized and utterly natural.
For serious Elvis fans and anyone else interested in the creative process, Volume 2 meets the first definition of "essential" as well as the second: it's indispensable stuff.
Track Listing
Side 1
I Beg Of You Take 1
Is It So Strange Take 1
Have I Told You Lately That I Love You Take 2
It Is No Secret (What God Can Do) Takes 1,2,3Side 2
Blueberry Hill Take 2
Mean Woman Blues Take 14
There'll Be Peace In The Valley Takes 2,3
Have I Told You Lately That I Love You Take 6

Side 3
Blueberry Hill Take 7
That's When Your Heartaches Begin Takes 4,5,6
Is It So Strange Takes 7,11

Side 4
I Beg Of You Takes 6,8
There'll Be Peace In The Valley Take 7
Have I Told You Lately That I Love You Takes 12,13
I Beg Of You Take 12
Music Vinyl LP's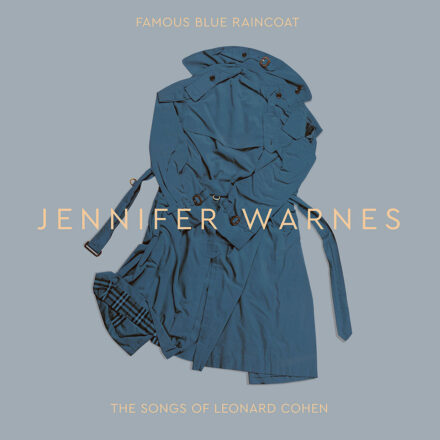 Available to Pre-Order
1Step Process for Jennifer Warnes's Barber's Famous Blue Raincoat, The Ultimate Audiophile Album! Limited to 7,500 only! You will not hear a better version than this!
Impex Records is celebrating the 35th anniversary of this seminal modern audiophile classic with our 
final
and finest collaboration with longtime partner and raconteur Jennifer Warnes. This ultimate authorized production of
Famous Blue Raincoat
 is getting the complete Impex 1STEP treatment! After Bernie Grundman cuts the last lacquers, Jennifer's analog master tapes will return to the vault for good.