Acoustic Sounds Series reissues from Verve/Universal Music Enterprises!
Monthly releases highlighting the world's most historic and best jazz records!
Mastered by Ryan K. Smith at Sterling Sound from the original analog tapes
180-gram LPs pressed at Quality Record Pressings!
Stoughton Printing gatefold old-style tip-on jackets
Series supervised by Chad Kassem CEO of Acoustic Sounds
A holiday album from the jazz legend! Have a swinging Christmas and a jazzy new year with this joyous 1960 Ella LP in your collection. She sings (and swings) "Jingle Bells," "Sleigh Ride," "Winter Wonderland," and more! She puts her singular stamp on everything from a sultry vamp like "What Are You Doing New Year's Eve?" to the sweet and cozy "The Christmas Song." Even potentially shopworn standards like "Santa Claus Is Comin' to Town" sound fresher when they're coming from Ella Fitzgerald.
Track Listing
Side A
1. Jingle Bells
2. Santa Claus Is Coming To Town
3. Have Yourself A Merry Little Christmas
4. What Are You Doing New Year's Eve?
5. Sleigh Ride
6. The Christmas Song
Side B
1. Good Morning Blues
2. Let It Snow, Let It Snow, Let It Snow
3. Winter Wonderland
4. Rudolph, The Red-Nosed Reindeer
5. Frosty The Snow Man
6. White Christmas
Music Vinyl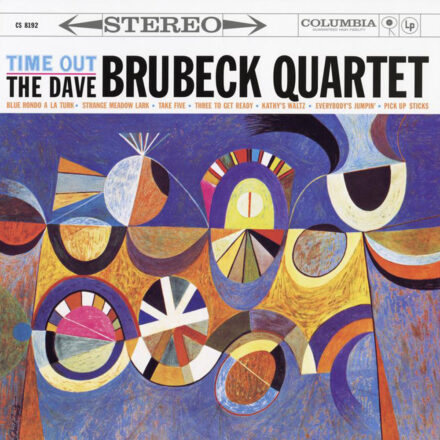 Analogue Productions and Quality Record Pressings present the definitive Time Out by The Dave Brubeck Quartet First time reissued as a gatefold jacket, with rare black and white photos from the Columbia Studios recording session. Heavy-duty chipboard shell stock by Stoughton Printing 200-gram, double LP set cut at 45 RPM by Bernie Grundman and pressed at Quality Record Pressings