Impex's all-analog LP is cut from original masters–something a certain recent international LP cannot claim–and you'll know it when you play it. George Massenberg's recording is clean, punchy and full of low-down bass goodness. Kevin Gray and Robert Pincus needed to do little to the stellar Sony vaulted master tapes and with RTI's meticulous pressing and our strict quality control, this is the ultimate expression of a seminal funk record. A VERY funky record.
Track Listing
Side 1
1. Shining Star
2. That's the Way of the World
3. Happy Feelin'
4. All About Love
Side 2
1. Yearnin' Learnin'
2. Reasons
3. Africano
4. See the Light
Music Vinyl LP's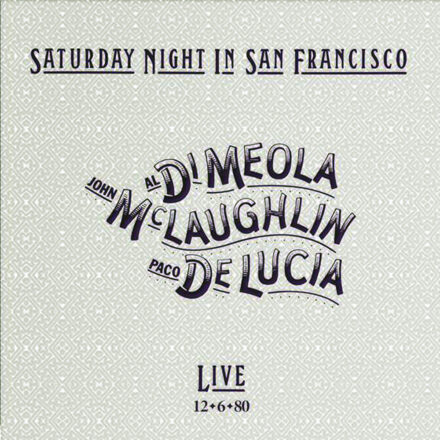 Now In Stock
Audiophile 180g 33rpm Vinyl LP Never before released!!!
Assembled from the original 16-track analog live session tapes by Al Di Meola with engineers Katsu Naito & Roy Hendrickson Mastered from analog tapes by Bernie Grundman at Bernie Grundman Mastering Pressed at Record Technology Inc. Deluxe new packaging with never-before-seen photos Exclusive essay by Charles L. Granata feat. new interviews with Al Di Meola & original recording engineer Tim Pinch Long-Awaited Follow Up To Friday Night In San Francisco! From Original 16-Track Analog Live Session Tapes by Al Di Meola, Katsu Naito & Roy Hendrickson! Mastered From Analog Tapes by Bernie Grundman! Pressed at RTI!