An all-analog shot of pure Duke at his most soulfully nocturnal. From the cats who brought you Time Further Out and Friday and Saturday Nights At the Blackhawk. Impex Records is making your nights a little cooler.
The dancing mood of the album should not prevent us from attentively listening to these exceptional recordings. After all, this is the Ellington orchestra and all the arrangements are full of new twists and innovative voices and improvisations.
Track Listing
1. Solitude
2. Where or When
3. Mood Indigo
4. Autumn Leaves
5. Prelude to a Kiss
6. Willow Weep for Me
7. Tenderly
8. Dancing in the Dark
Music Vinyl LP's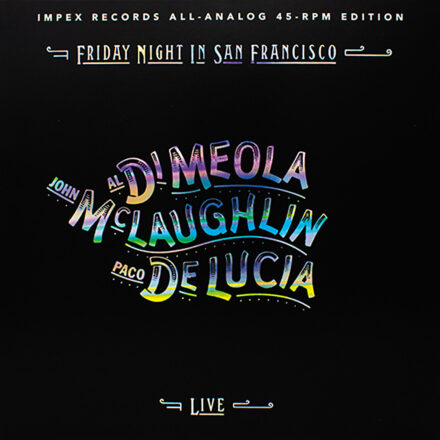 Every note. Every lightning strum. Every impossibly perfect run. Every dynamic blast. Every tonal nuance. Every staccato reverberation. Every unexpected moment of towering virtuosity. Every caught breath. Every thunderous applause.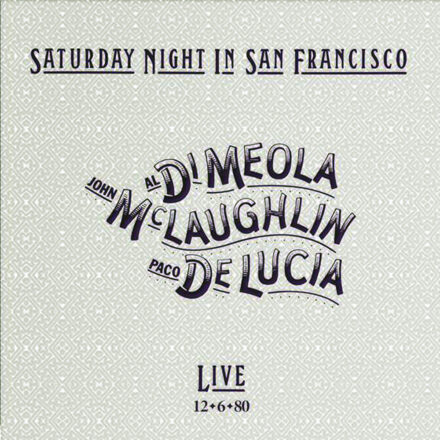 Now In Stock
Audiophile 180g 33rpm Vinyl LP Never before released!!!
Assembled from the original 16-track analog live session tapes by Al Di Meola with engineers Katsu Naito & Roy Hendrickson Mastered from analog tapes by Bernie Grundman at Bernie Grundman Mastering Pressed at Record Technology Inc. Deluxe new packaging with never-before-seen photos Exclusive essay by Charles L. Granata feat. new interviews with Al Di Meola & original recording engineer Tim Pinch Long-Awaited Follow Up To Friday Night In San Francisco! From Original 16-Track Analog Live Session Tapes by Al Di Meola, Katsu Naito & Roy Hendrickson! Mastered From Analog Tapes by Bernie Grundman! Pressed at RTI!