180-gram vinyl
Half-speed mastered at Abbey Road Studios
Tip-on jacket replicating the original packaging
A bona fide rock classic, Bayou Country (released in January 1969) broke CCR wide open nationally and worldwide, containing the group's first big hits, "Proud Mary" and "Born On The Bayou." These two tracks, along with "Bootleg," "Graveyard Train" and "Keep On Chooglin'," were pure CCR — gritty vocals, tight leads and infectious rhythm.
Using high-res transfers from the original analog tapes, the half-speed mastering process involves playing back audio at half its recorded speed while the cutting lathe is turned at half the desired playback speed. The technique allows more time to cut a micro-precise groove, allowing more accuracy with frequency extremes and dynamic contrasts. Abbey Road Studios' award-winning engineer Miles Showell explains, "I've tried to be as authentic as I could, and just make it sound like music. Not over-hyped, not over-processed. Up until now a lot of processing has been done on these recordings, so my approach was to strip them right back and just expose them for what they are — because what they are is great music."
On Bayou Country, John Fogerty's lyrics evoke a Mississippi and bayou folk legend, a world of voodo fortune tellers, hoodoos and hound dogs and, together with his raspy-voiced delivery, prompted a wide speculation that the El Cerrito, California band was of southern origin. Before the year was out, 35 artists had cut cover versions of "Proud Mary" while the Bayou Country album itself seemed unkillable, remaining on the Billboard charts for 87 weeks and becoming CCR's first platinum-selling LP.
Track Listing
Side 1
Born On The Bayou
Bootleg
Graveyard Train
Side 2
Good Golly Miss Molly
Penthouse Pauper
Proud Mary
Keep On Chooglin'
Music Vinyl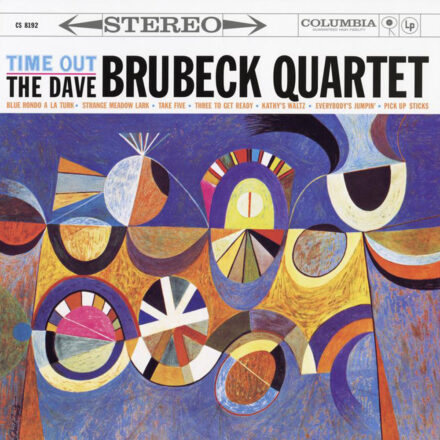 Analogue Productions and Quality Record Pressings present the definitive Time Out by The Dave Brubeck Quartet First time reissued as a gatefold jacket, with rare black and white photos from the Columbia Studios recording session. Heavy-duty chipboard shell stock by Stoughton Printing 200-gram, double LP set cut at 45 RPM by Bernie Grundman and pressed at Quality Record Pressings