Mastered from the original master tapes and pressed at RTI, our analog version of Live at the Sands (Before Frank) gives you a dead-center, eighth-row seat at the famed Sin City club. You'll just need to supply your own table and cocktail. Renowned for its sonic clarity, transparency, crispness, and punch, the record is now tremendously enhanced, with improved tonality, a deeper soundstage, correct balances, and lifelike presence. Each horn occupies its own space, and Basie's transfixing piano – a focal point throughout – resonates with gorgeous detail and impeccable pacing. The collective's energy almost demands to be measured with an SPL meter.
Captured in late January and early February 1966, Live at the Sands (Before Frank) contains most of Basie's signature pieces delivered with an enthusiasm, style, and brassiness that exceed that gracing nearly any of the Count's studio efforts. His band is stacked to the nines, with tenor saxophonist Eddie "Lockjaw" Davis, saxophonist/flautist Eric Dixon, and drummer "Sonny" Payne among the prized cast. The Sands dates marked the first time in years that these players, as well as trombonist Al Grey, gathered onstage together.
Encouraged by Basie, the instrumentalists engage in a series of call-and-response passages and standout solos, not the least of which is Davis' turn on a white-hot "Jumpin' at the Woodside" and he and Dixon's exchanges on "This Could Be the Start of Something Big." No slouch, Basie approaches "Makin' Whoopee" with graceful playfulness, and oversees the assortment of uptempo swing numbers and mellow ballads with astute melodicism. A sublime version of the Don Gibson country standard "I Can't Stop Loving You," arranged by Quincy Jones, can almost be considered a bonus.
No, it don't mean a thing if it ain't got that swing. And Basie and his mates have plenty of it on this superb outing. Big-band jazz seldom enjoyed such levels of rhythmic precision, expert charts, or unfettered joy. Unbelievably, this gem has been out of print for years, with original copies both on vinyl and CD commanding steep prices. our reissue restores not only the sonics but the record's place in jazz history.
Track Listing
Introduction
Splanky
I Can't Stop Loving You
I Needs to Be Bee'd With
Flight of the Foo Birds
Satin Doll
Makin' Whoopee!
Corner Pocket
One O'Clock Jump
Hello Little Girl
Whirly Bird
Blues for Ilene
This Could Be the Start of Something Big
Jumpin' at the Woodside
Music Vinyl LP's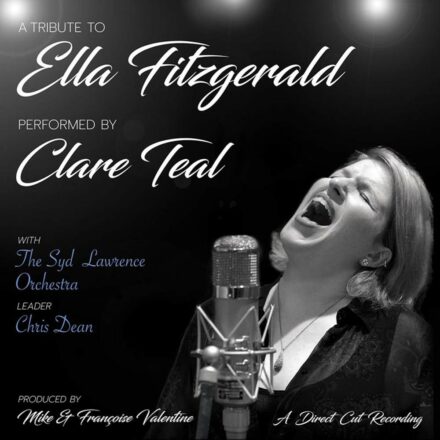 AAA 100% Analogue This LP was Remastered using Pure Analogue Components Only, from the Master Tapes through to the Cutting Head.
The album was rehearsed, mixed and cut directly to vinyl, ALL IN ONE DAY