Acoustic Sounds Series reissues from Verve/Universal Music Enterprises!
Monthly releases highlighting the world's most historic and best jazz records!
Mastered by Ryan K. Smith at Sterling Sound from the original analog tapes
180-gram LPs pressed at Quality Record Pressings!
Stoughton Printing gatefold old-style tip-on jackets
Series supervised by Chad Kassem CEO of Acoustic Sounds
"Ryan K. Smith was the remastering engineer for the new all-analog vinyl pressing of Study in Brown, which was produced by Chad Kassem of Acoustic Sounds. … Ray Noble's 'Cherokee' kicks things off, and while it sounds very good on my CD, I immediately heard a more balanced sound on the new LP that allowed the instruments to breathe, so I further compared the two. … when the ensemble joins together to play the theme, the vinyl gave more space to the instruments and it was easier to pick each of them out. Land's brief statement during the intro had a warmer, more natural tone and I could more easily hear his breath control on the instrument. … The individual notes in Powell's solos throughout the album had more room to ring out and decay naturally, and his chording sounded more solid. Brown's and Land's horns also had a more liquid tone during their solos and more delicacy at points. Smith's mastering allowed notes to glide into each other with less effort. … The Quality Records pressing is utterly quiet and flat, and is housed in a heavy cardboard gatefold cover. The sepia-toned cover photo is nicely reproduced, as are the blue monochrome liner notes and rear photo. The photos on the inside of the gatefold are by eminent photographer Herman Leonard and are unique to this edition." — Music = 4.5/5; Sound = 4/5; Overall Enjoyment = 4.5/5 — Recording of the Month April 2021, Joseph Taylor, soundstagenetwork.com. Read Taylor's entire review here.
Seeking to offer definitive audiophile grade versions of some of the most historic and best jazz records ever recorded, Verve Label Group and Universal Music Enterprises' new audiophile Acoustic Sounds vinyl reissue series utilizes the skills of top mastering engineers and the unsurpassed production craft of Quality Record Pressings. All titles are mastered from the original analog tapes, pressed on 180-gram vinyl and packaged by Stoughton Printing Co. in high-quality gatefold sleeves with tip-on jackets. The releases are supervised by Chad Kassem, CEO of Acoustic Sounds, the world's largest source for audiophile recordings.
Track Listing
Side A
1. Cherokee
2. Jacqui
3. Swingin'
4. Lands End
Side B
1. George's Dilemma
2. Sandu
3. Gerkin For Perkin
4. If I Love Again
5. Take The A Train
Music Vinyl LP's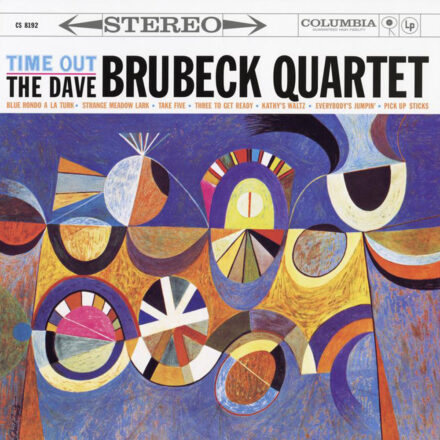 Analogue Productions and Quality Record Pressings present the definitive Time Out by The Dave Brubeck Quartet First time reissued as a gatefold jacket, with rare black and white photos from the Columbia Studios recording session. Heavy-duty chipboard shell stock by Stoughton Printing 200-gram, double LP set cut at 45 RPM by Bernie Grundman and pressed at Quality Record Pressings