Chasing the Dragon – VALDC003 – AAA 100% Analogue – 180 Gram Virgin Vinyl
AAA 100% Analogue – D2D Live Direct Cut To Vinyl – Direct to Disc D2D
Mastered by John Webber Air London – Limited Edition – Pressed in Germany
We should be grateful that someone is taking the time and spending the money to produce a direct to disk record but more grateful that the music lives up to the sonic promise – Sound 10/10 Music 10/10 Micheal Fremer Analogueplanet
The album was rehearsed, mixed and cut directly to vinyl, ALL IN ONE DAY!
And the overall sound quality? Well, I think our new album has the "jump factor", but this time I hope that you will feel that Clare is standing right in the centre of the speakers and if there was a knob on the desk, which was marked foot tapping, I have this time been able to turn it all the way up to ten.  It will also be a unique opportunity to hear a master tape which we recorded at the same time at 30 ips on 1⁄2 " tape
Side A:
1. I've Got You Under My Skin
2. Begin the Beguine
3. I Get A Kick Out of You
4. Ding Dong the Witch is Dead
Side B:
5. Night and Day
6. Anything Goes
7. That Old Black Magic
8. Too Darn Hot
Music Vinyl Lp's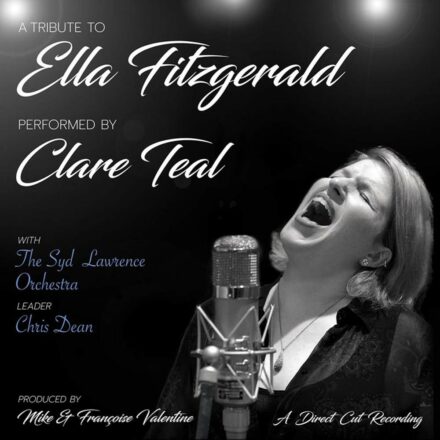 AAA 100% Analogue This LP was Remastered using Pure Analogue Components Only, from the Master Tapes through to the Cutting Head.
The album was rehearsed, mixed and cut directly to vinyl, ALL IN ONE DAY