From the company that brought us the highly acclaimed spike-shoes and Clean-IT, as well as the Proburn cable burn-in machine.
Probrush is a record cleaning brush that is small and compact enough to reside permanently next to your record player, for regular use in removing dust from the vinyl's surface to help keep your vinyl in the best possible condition.
Some feedback from the latest recipient of a Probrush, Mr P from Wrexham; the discussion regarding this brush can be read on The Art Of Sound Forum.
"Ok, guys, having now compared the Blue Horizon brush to my generic 'Carbon Fibre Cleaner', I can confirm that it is a suitably different beast to warrant the extra expenditure.
First of all, the plastic holder itself it more solidly made and finished to a higher standard, so that it 'feels' nicer to use, and crucially, is also heavier than the cheaper generic item, which allows the carbon-fibre bristles to achieve greater penetration into record grooves in order to remove any muck within.
Most importantly of all, however, and as I suspected, the brush part itself is a totally different ball game. The bristles are finer (and appear to be made of a different material) and are more numerous, more tightly packed, and crucially also harder, so that much deeper cleaning of the grooves is possible.
One 'swish' of the Blue Horizon brush around the record, removes all dust and dirt present (although in my case, with having records already in pristine condition, it is merely specks of dust on the surface), so one can then simply blow the accumulated debris off to ensure that the record is ready for playing.
Furthermore, one other important difference is that when the Blue Horizon brush is used, it does not charge the record surface with static, as is the case with the cheaper generic item, which of course is a major bonus in itself. All in all, the advantages of the BH brush over its less expensive counterpart are, in my opinion, worthy of the extra expenditure: it is simply a much better product.
In conclusion, the Blue Horizon brush is overall very effective, and has now become a valued part of my record care regime. I therefore would have no hesitation in recommending this product to our members, so buy with confidence – it most definitely gets a firm thumbs-up from me!  "
Record Cleaning Brushes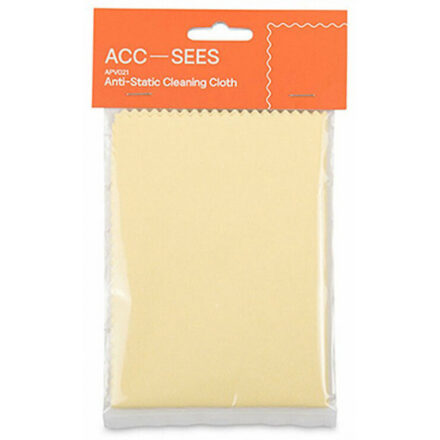 Designed for the audiophile to get the most out your vinyl collection, old or new.