Black Rhodium Libra MCRU SE Grounding Cable
If you have a system with minor hum or buzzing, often caused by a ground loop in your system or badly shielded cables, MCRU have available a special edition Black Rhodium Libra mains grounding cable.
Simply plug in and connect to a grounding point on your phono stage or turntable, the cable will provide an extra grounding point for your system.
Terminations are either spade, rca or zplug. Most phono amplifiers have a grounding post on the back panel which accepts a zplug.
Standard length is 1.2 metres.
Choose connector Spade-RCA-Zplug
Mains Leads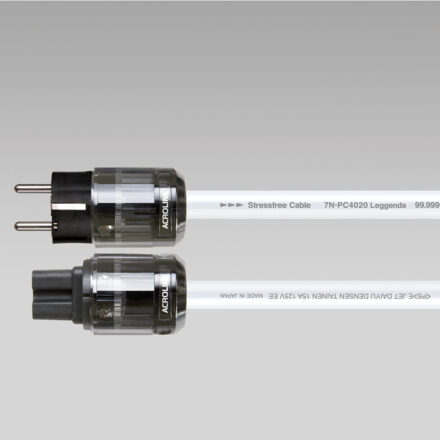 Acrolink 7N-PC4020 Legenda is a 3x14AWG power cable, made with 7N copper conductors for phase and neutral, 5N for ground. The terminals have metal elements silver-plated and perodized. 1.5m fitted with a Schuko plug