Billy Joel Greatest Hits Volume I & Volume II on 180g Vinyl 3LP Set another run of 3000 ltd edition.
It's the third best-selling record in American history. It contains nearly every one of Billy Joel's peak-era chart hits as well as a smattering of fan favorites. It encapsulates exactly why the singer-songwriter-pianist remains one of the most beloved, commercially successful, relentlessly creative, and oft-referenced artists in music. Spanning 1973 to 1985, Joel's Greatest Hits Volume I & Volume II functions as a hand-guided tour through pop, rock, doo-wop, blues, R&B, blue-eyed soul, and chamber jazz. It is rivaled by few—if any—other compilations.
Mastered from the original master tapes and pressed on 180g vinyl at RTI, our pristine reissue of this ubiquitous classic finally does justice to the Hall of Fame caliber music. Part of the label's restoration of Joel's most crucial releases, Greatest Hits Volume I & Volume II literally takes on new life. Devoid of the flatness, squelched dynamics, and limited soundscapes that defined previous versions, the collection brings Joel's genius and intentions into a more transparent light.
Is it any wonder that this double set has moved more than 23 million copies to date? No. All told, 20 Top 40 singles line up alongside six album-track favorites, the songs all instantly recognized by name. This is touchstone material that's long crossed over into multiple generations of listeners and eradicated genre boundaries, and formed the basis of Joel's constantly sold-out concerts for the past two-plus decades.
As demonstrated on diverse fare ranging from "Piano Man" to "The Stranger," "Big Shot" to "Uptown Girl," and the pair of then-new tracks ("You're Only Human (Second Wind)" and "The Night Is Still Young"), Joel always succeeds in wrapping his head around rich swaths of American pop, his music stopping by way of New Orleans, Kansas City, Memphis, Chicago, and other milestone cities.
The singer's simple, yet disarmingly effective lyrics speak to universal truths and uplift. Joel's melodic flair does the rest, filling out tunes with comprehensive arrangements, towering harmonies, and a swift sense of purpose. His catalog testifies on behalf of unimpeachably ovational songwriting and execution. Experience all his hits in heart-rustling fidelity. They, and you, have waited long enough for such an intimate encounter.
Billy Joel Greatest Hits Volume I & Volume II Track Listing:
1. Piano Man
2. Captain Jack
3. The Entertainer
4. Say Goodbye to Hollywood
5. New York State of Mind
6. The Stranger
7. Scenes From an Italian Restaurant
8. Just the Way You Are
9. Movin' Out (Anthony's Song)
10. Only the Good Die Young
11. She's Always a Woman
12. My Life
13. Big Shot
14. Honesty
15. You May Be Right
16. It's Still Rock and Roll to Me
17. Don't Ask Me Why
18. She's Got a Way
19. Pressure
20. Allentown
21. Goodnight Saigon
22. Tell Her About It
23. Uptown Girl
24. The Longest Time
25. You're Only Human (Second Wind)
26. The Night Is Still Young
Music Vinyl LP's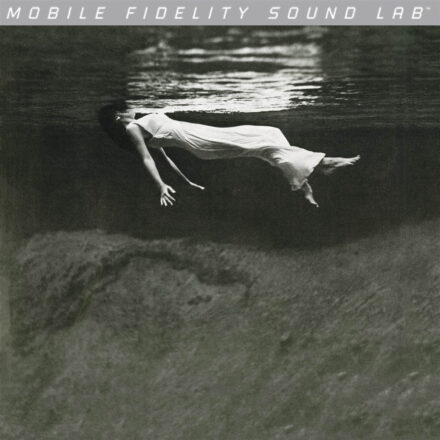 Diverse Set Encompasses Ballads, Waltzes, Hard-Swinging Bop
Bill Evans catapulted to the top of the jazz world in June 1961 after reeling off three straight masterpiece sessions at New York's Village Vanguard with his trio. Yet the emotional highs came to a screeching halt shortly thereafter when bassist Scott LaFaro died in a car accident. Devastated, Evans refrained from playing for nearly a year. If not for an inspirational collaboration of tremendous creative outpouring, one wonders what fate may have befallen Evans. Undercurrent, the outcome of two studio sessions with guitarist Jim Hall, is that project.