AllMusic says: "The feeling and tension she manages to put into almost every track set this album as one of her finest achievements. 'You've Changed' and 'I Get Along Without You Very Well' are high art performances from the singer who saw life from the bottom up."
The song material for Lady in Satin derived from the usual sources for Holiday in her three-decade career, that of the Great American Songbook of classic pop. Unlike the bulk of Holiday's recordings, rather than in the setting of a jazz combo Holiday returns to the backdrop of full orchestral arrangements as done during her Decca years, this time in the contemporary vein of Frank Sinatra or Ella Fitzgerald on her Song Books series. The album consists of songs Holiday had never recorded before.
Bandleader Ray Ellis used a 40-piece orchestra, complete with horns, strings, reeds and even a three-piece choir. It would turn out to be Holiday's most expensive music production. Soloists on the album included Mel Davis, Urbie Green, and bebop trombone pioneer J. J. Johnson.
Now with our 45 RPM release, mastered from the original analog tape by Bernie Grundman, and pressed by our own Quality Record Pressings, the best-sounding version of this historic album gives listeners an even richer sonic experience. The dead-quiet double-LP, with the music spread over four sides of vinyl, reduces distortion and high frequency loss as the wider-spaced grooves let your stereo cartridge track more accurately.
Original album produced by Irving Townsend, and engineered by Fred Plaut.
Track Listing
Side A
1. I'm A Fool To Want You
2. For Heaven's Sake
3. You Don't Know What Love Is
4. I Get Along Without You Very Well
5. For All We Know
6. Violets For Your Furs
Side B
7. You've Changed
8. It's Easy To Remember
9. But Beautiful
10. Glad To Be Unhappy
11. I'll Be Around
Music Vinyl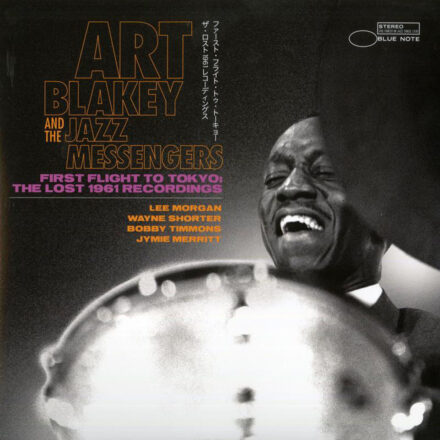 A previously unreleased live recording of drum legend Art Blakey with a classic line-up of the Jazz Messengers, featuring trumpeter Lee Morgan, tenor saxophonist Wayne Shorter, pianist Bobby Timmons, and bassist Jymie Merritt. It was captured on January 14, 1961, at Hibiya Public Hall in Tokyo during the band's first-ever tour of Japan. Co-produced by Zev Feldman and David Weiss, the audio was newly transferred from the original 1/4″ tape reels.