XRCD is short for extended resolution compact disc. Sound quality has to be heard to be believed. One of the best range of optical discs ever invented in our opinion.
Best Audiophile Voices IV
Long-waiting "Best Audiophile Voices" Vol-4 will be available from April 16. Featuring artists already well-known among audiophile including Salena Jones, Jane Duboc, Jheena Lodwick, Jean Fry Sidwell, Stacey Kent, Tim Tamashiro, Hayati Kafe and Al Somma 3 male artists appears in Vol-4 and made it out more attractive and enjoyable.
Vol-4 contains 12 tracks and 3 tracks less when compared with normal CD but the sound quality of XRCD2 will be surely satisfy enough long waiting audiophile. Enjoy it!
Best Audiophile Voices IV
1. Salena Jones – You Don't Bring Me Flowers
2. Jane Duboc – Lady Jane
3. Tim Tamashiro – The Way You Look Tonight
4. Marianna Leporace – If
5. Stacey Kent – What The World Needs Now Is Love
6. Jheena Lodwick – A Child Is Born
7. Noon – Sunny
8. Jean Frye Sidwell – Wind Beneath My Wings
9. Sara Gazarek – Too Young To Go Steady
10. Hayati Kafe – For All We Know
11. Trisha O Brien – Dindi
12. Al Somma – The Very Thought Of You
music xrcd's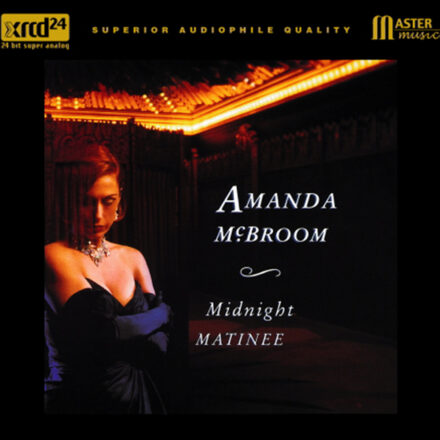 Available for the first time on XRCD24 - this release was produced by Peter Bunetta and Rick Chudacoff for Ripe Productions, also the producers for Dreaming. (To their credits they have also produced Michael Bolton's Soul Survivor, Smokey Robinson's One Heartbeat and Patti LaBelle's New Attitude.) Guests on the project include Bob James, who plays keyboards on two tracks, guitarist Robben Ford and keyboardist Brad Cole, who plays with the Phil Collins Band. Audiophiles who've enjoyed Amanda's work for years will certainly want to finally include this XRCD24.