The Glider Cartridge from Benz, Introduced in 1993 now feature the Benz MicroRidge stylus.
Open air design, medium compliance and 6.8 grams weight make it ideal on a very wide range of tonearms, one of the many reasons for its incredible success.
SL low output .4mV at 3.54cm/sec with a coil impedance of 12 ohms, perfectly suited for MC phono stages with 60dB or higher gain.
SM medium output is .8mV and 24 ohms, designed for less efficient systems and tube phono stages with gain between 45 – 58dB.
SH high output 2.5mV at 3.54cm/sec, among the best high output moving coils ever made, ideal for MM type phono stages, low gain tube phono stages and AV systems.
Cartridges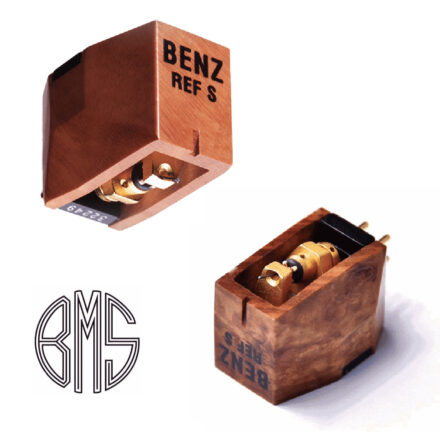 The Benz Micro S Class furthers the performance, selection and value of the Benz Micro line.
The continued evolution of the Benz Micro cartridge line and the culmination of years of research and manufacturing refinements, the S Class incorporates new materials, advancements in moving coil and suspension design, and upgraded styli on the Benz Swiss hand-made moving coils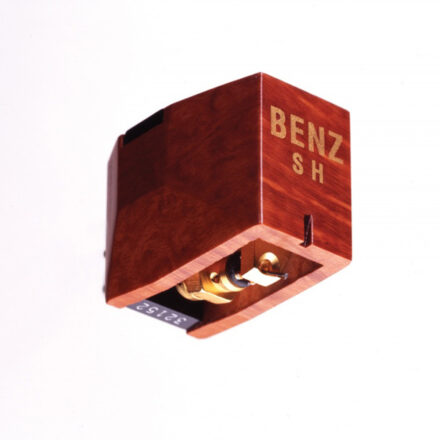 Available in Low, medium and high output versions The Benz Wood-bodied cartridges have incredible warmth combined with excellent detail and resolution. The new S-Series incorporates improved generators using new coil windings and refined pole pieces/damper designs along with an improved stylus/cantilever. The Wood-S is pure musicality. Highly recommended!