On October first 1962 a twenty year old Barbra Streisand signed a deal with Columbia Records. Barely a month later her live performance from the Greenwich Village night club, the Bon Soir, was recorded with the idea of having it be her debut release. The label ultimately decided to have her go into the studio to record songs from this performance and that became The Barbra Streisand Album. That debut record ended up earning Barbra Streisand three Grammy's including Album of the Year.
The legendary recording from the Bon Soir has been widely bootlegged over the years and is now finally officially being released on November 4th, sixty years after it was recorded. Mixed from the original tapes from Barbra's vault this "new" release features the songs "Cry Me A River," "Happy Days Are Here Again," "Bewitched Bothered And Bewildered,"& "A Taste of Honey" just to name a few.
Impex Records is honored to have been selected to produce the 180-gram LP and SACD of this long-awaited classic from the world's pre-eminent vocal artist and have given these our usual "Impex Treatment" with meticulous attention paid to every aspect of audio and package presentation: SACD is contained in a lavish hardcover book package with a 32-page booklet, while the 2-LP HQ-180 vinyl set gets a tip-on gatefold and 12-page booklet.
"The initial plan for my first album was to record it at the club, and these early tapes have been sleeping in my vault for six decades. I'm delighted to finally bring them out into the light and share what could have been my debut album, Live At The Bon Soir." —Barbra Streisand
FEATURES
Barbra's legendary 1962 debut recording is officially available for the very first time!
Every aspect of the production personally supervised by Barbra Streisand
Restored and mixed from the original analog session tapes by Jochem van der Saag and mastered by Paul Blakemore at 24 bit/96 kHz
Our HQ-180 2-LP set gets the "Impex Treatment": tip-on gatefold jacket and a deluxe 12-page booklet featuring Barbra's recollections, the recording's history & production, and performance photos
Track Listing
Side A
Introduction by David Kapralik (Columbia Records)/My Name Is Barbara
Much More
Napoleon
I Hate Music
Right As The Rain
Cry Me A River
Side C
Keepin' Out Of Mischief Now
A Sleepin' Bee
I Had Myself A True Love
Bewitched, Bothered And Bewildered
Who's Afraid Of The Big Bad Wolf?
Side B
Value
Lover, Come Back To Me
Band Introductions
Soon It's Gonna Rain
Come To The Supermarket (In Old Peking)
When The Sun Comes Out
Happy Days Are Here Again
Side D
I'll Tell the Man In The Street
A Taste Of Honey
Never Will I Marry
Nobody's Heart Belongs To Me
My Honey's Lovin' Arms
I Stayed Too Long At The Fair
Music Vinyl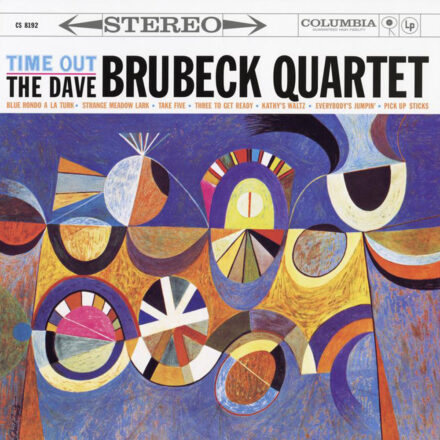 Analogue Productions and Quality Record Pressings present the definitive Time Out by The Dave Brubeck Quartet First time reissued as a gatefold jacket, with rare black and white photos from the Columbia Studios recording session. Heavy-duty chipboard shell stock by Stoughton Printing 200-gram, double LP set cut at 45 RPM by Bernie Grundman and pressed at Quality Record Pressings