Mastered by Willem Makee from the original master tapes
Antole Fistoulari conducts the Royal Opera House Orchestra, Covent Garden performing Sir William Walton's Façadeand Charles Alexandre Lecocq's Mamzelle Angot. Working with the Royal Ballet Orchestra in Covent Garden under Fistoulari, engineer Ken Cross and producer Michael Williamson created another Decca/RCA masterpiece. It's hard to know where to begin with a record this good. The top — the high end — of this recording is simply as well recorded as any RCA there is.
Undeniable transparency, snap, detail and body on cymbals, bells and woodblocks. The same virtues, along with the added virtue of harmonic richness extends into the midrange. Strings are sweet, diaphanous, transparent and a bit bright, without being irritating. Brass and woodwinds — which in this piece carry much of the thematic load — are particularly well reproduced.
Recorded in Walthamstow Assembly Hall
Producer: Michael Williamson
Engineer: Ken Cross
Track Listing
Side 1
Walton FAÇADE (Suites for Orchestra)
Band 1—Fanfare (Suite 2, No. 1) Scotch Rhapsody (Suite 2, No. 2)
Valse (Suite 1, No. 2)
Band 2—Tango–Pasodoble (Suite 1, No. 4)
Swiss Yodeling Song (Suite 1, No. 3)
Band 3—Country Dance (Suite 2, No. 3) Polka (Suite 1, No. 1)
Noche Espagnole (Suite 2, No. 4)
Band 4—Popular Song (Suite 2, No. 5)
Old Stir Faulk (Suite 2, No. 6)
Tarantella Sevillana (Suite 1, No. 5)
Royal Opera House Orchestra
Covent Garden
Anatole Fistoulari, Conductor
(Recorded in England)
Side 2
Lecocq
Suite from the Ballet—MAMZELLE ANGOT
(Orchestrated and arranged by Gordon Jacob)
Overture
Act I
No. 3: Mazurka No. 5: Tempo di Marcia
Act II
No. 8: Tempo di Gavotte No. 11
Act III: No. 13: Finale
Royal Opera House Orchestra
Covent Garden
Anatole Fistoulari, Conductor
(Recorded in England)
Vinyl LP's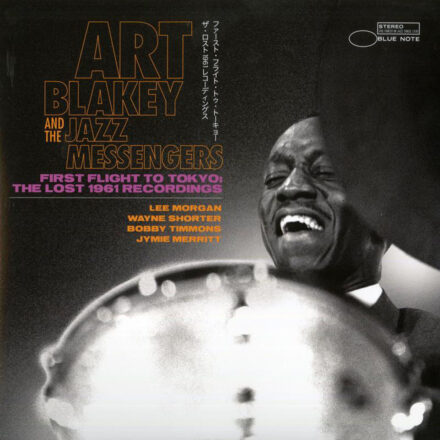 A previously unreleased live recording of drum legend Art Blakey with a classic line-up of the Jazz Messengers, featuring trumpeter Lee Morgan, tenor saxophonist Wayne Shorter, pianist Bobby Timmons, and bassist Jymie Merritt. It was captured on January 14, 1961, at Hibiya Public Hall in Tokyo during the band's first-ever tour of Japan. Co-produced by Zev Feldman and David Weiss, the audio was newly transferred from the original 1/4″ tape reels.