The middle class, if you can claim this about a reference absorber. Here, a low profile is combined with a very high load. A technical challenge, and this was perfectly implemented. The function has not modified, it also can be infinitely adjusted in height. Two extremely strong Neodym magnets hold the weight of the overlying Hifi-device. Thus, the NeoFlex L perfectly decouples from the ground. The NeoFlex L is an ideal tool to optimize your High-End system.
Technical Information
Dimensions:
40 mm high
64 mm diameter
Load capacity:
1,2 – 8,0 kg per absorber
Suitability Table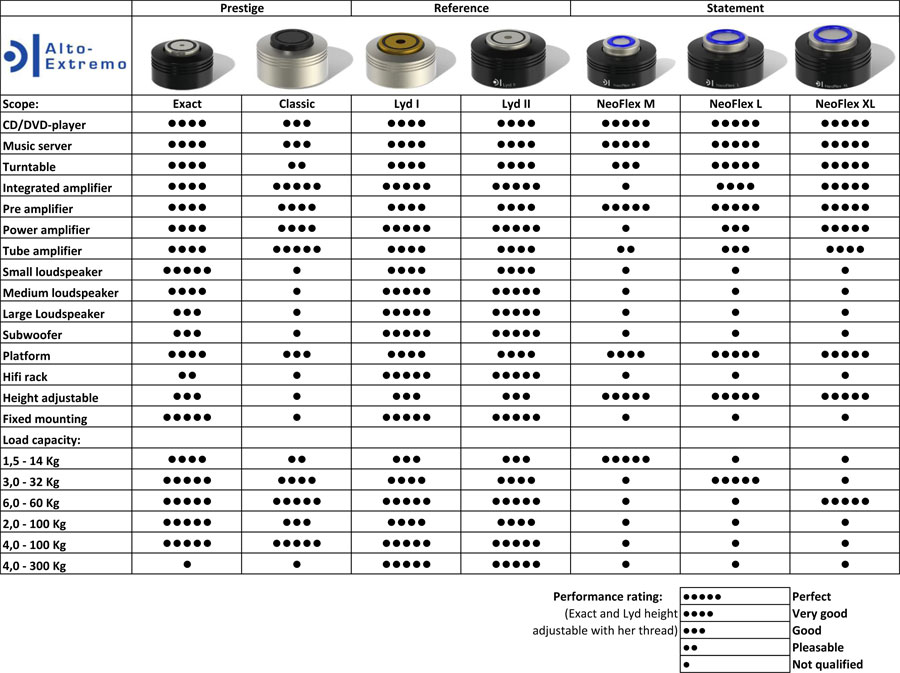 Equipment Supports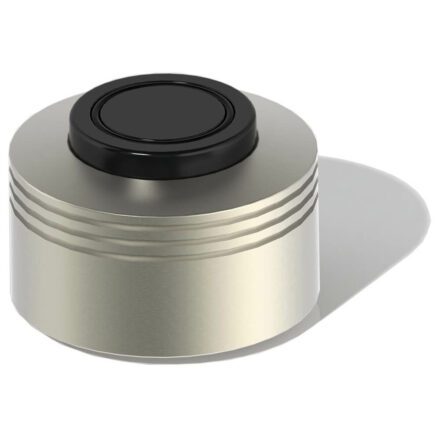 Alto-Extremo Isolation Supports
Equipment feet with many nuances in detail and an excellent performance. The energy from the device can be removed easily and in this corpus will then be reduced without vibrations that penetrate the underground. In combination with the optimised footprint these absorbers are a good medium to facilitate a better acoustic pattern to Hifi-devices, especially turntables, CD-players, tube devices and preamplifier as well as loudspeaker will benefit of them.