The best Non Magnetic absorber ever known. Optic, haptic and function are precised. This is one absorber that does justice to its name. It works optimally under devices and speakers . Even with more difficult floor surfaces, such as older floors or glass racks, the Lyd II is the best choice.
Technical Information
Dimensions:
42 mm high
64 mm diameter
with M8 thread
Load capacity:
100 kg per absorber
Suitability Table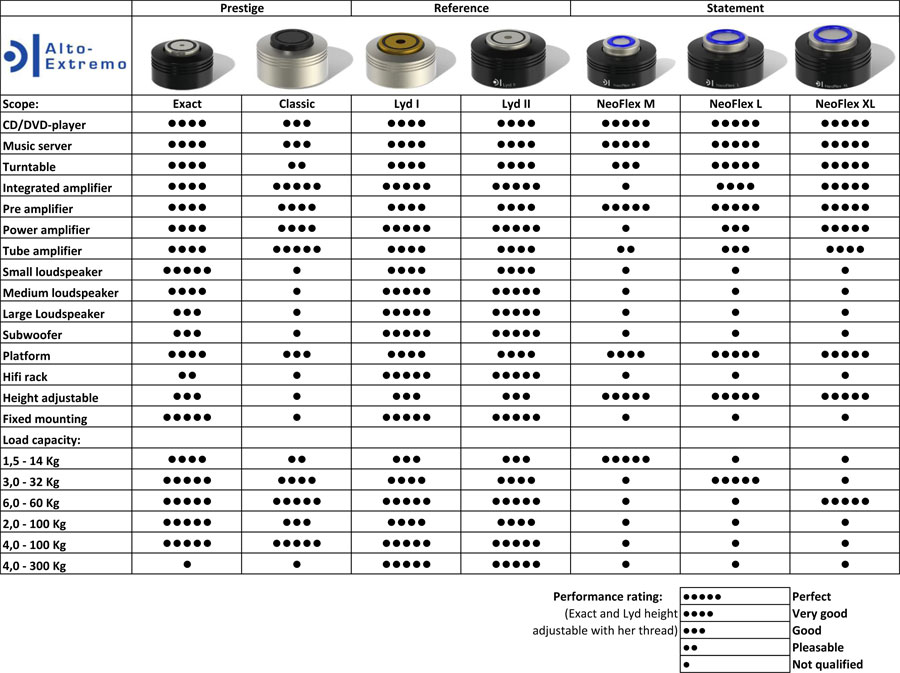 Equipment Supports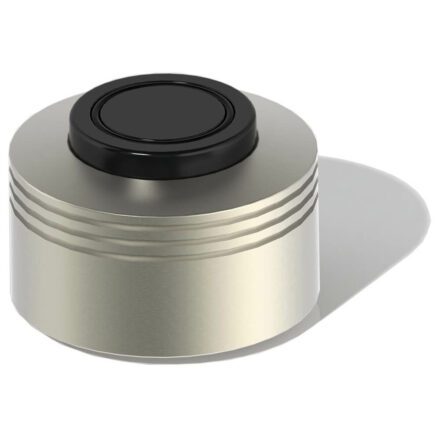 Alto-Extremo Isolation Supports
Equipment feet with many nuances in detail and an excellent performance. The energy from the device can be removed easily and in this corpus will then be reduced without vibrations that penetrate the underground. In combination with the optimised footprint these absorbers are a good medium to facilitate a better acoustic pattern to Hifi-devices, especially turntables, CD-players, tube devices and preamplifier as well as loudspeaker will benefit of them.