The Classic is an absorber for tube-devices or turntables. The body is made of stainless steel and the puck of Delrin. Between the puck and the body there is an extra large ball made of bronze. Thanks to this unique design and optimized platform the Classic provides better absorption and can be used with racks with glass or stone bases.
Technical Information
Dimensions:
42 mm high
64 mm diameter
Load capacity:
50 kg per absorber
Suitability Table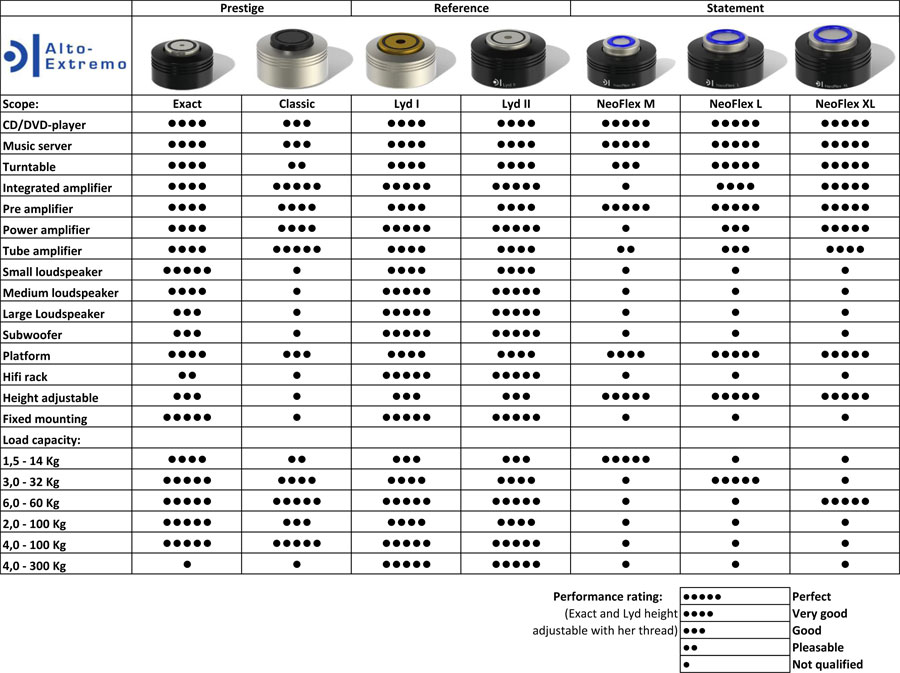 Equipment Supports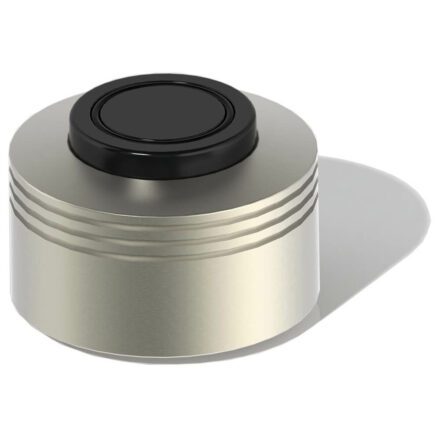 Alto-Extremo Isolation Supports
Equipment feet with many nuances in detail and an excellent performance. The energy from the device can be removed easily and in this corpus will then be reduced without vibrations that penetrate the underground. In combination with the optimised footprint these absorbers are a good medium to facilitate a better acoustic pattern to Hifi-devices, especially turntables, CD-players, tube devices and preamplifier as well as loudspeaker will benefit of them.