MCRU's  clearance section is always popular, we add to it weekly.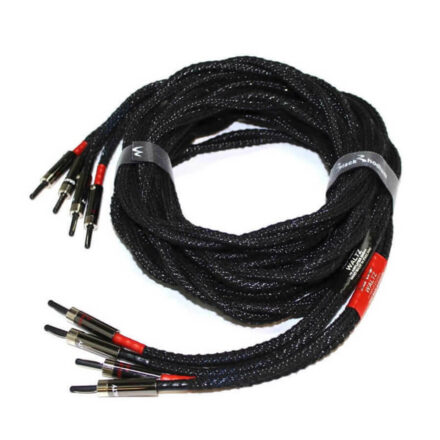 Waltz loudspeaker cable is hand built in Black Rhodium's factory in a special construction developed by Black Rhodium.
Waltz starts with the outstanding design of Quickstep and applies tightly braided electric field screening so as to reduce the effects of radio frequency interference. The resultant sound quality becomes much clearer with much greater dynamics.
Waltz is fitted with Graham Nalty rhodium plated GN-1 Straight Line Contact plugs.